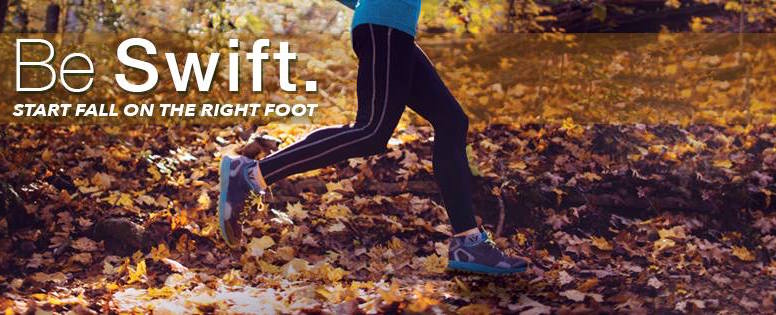 Are you living an active lifestyle, but can't seem to find a pair of socks that'll keep up with you?
How annoyed do you get when you're on a run and can feel your overworn socks bunching up at the tip of your toes with every foot plunge? And you just bought the socks a month ago! You know after a few more active adventures, these socks will wither away nauseating holes around your toenails that'll make you cringe.
Don't let low quality socks kill your cardio routine.
Upgrade to a sock that's designed by athletes for athletes: THE SWIFTWICK.
1 Pair Lasts Longer than 12-24 Pairs of Cotton Socks
One pair of Swiftwick socks is able to maintain its strength and last an average of 3 years under normal, extreme use. Over that time, the active person will burn through 12-24 pairs of cotton socks – making Swiftwick a much better value in the end.
How Do Swiftwick Socks Last Longer?
Swiftwicks are knitted at the highest density that can be found in socks: 200 needles. This high needle count creates a snug, tight knit. This strong knit shields the Swiftwick from rocks and dirt that threaten to tear through and irritate your feet.
We at Rochester Fitness & Cycling are proud to offer Swiftwick's impressive line of high quality athletic socks. Some of the reasons we were excited to offer these socks is because they are proven to reduce swelling and increase blood circulation – a great benefit for cardio workouts. They're also made with the latest technology of fiber that wicks away sweat, to keep feet dry and odorless.
Don't aggravate your cardio routine by running with a lower grade sock for one more day. Stop by or contact our fitness accessories / bike shop today to order your pair of Swiftwick Socks→ (585) 218-4110