Cycling Trend Insight from a Bicycle Builder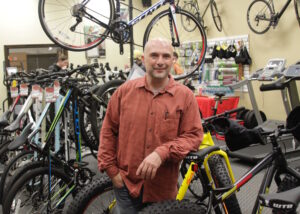 Custom bicycle builder David Ferrett of Ferretti Cycles knows what's trending when it comes to the cycling world. His experience with designing and building custom road, mountain, fat-tire, and cyclocross bicycles for individual cyclists has made him a wealth of knowledge when it comes to what to pay attention to in cycling. We asked him to shoot us his top three cycling trends for 2016. Here's what he gave us:
1. Cyclocross Will Bring Cyclists Back to the Dirt
Ferrett says cycling, in general, is getting back to dirt. Evidence of this is found in the fastest growing trend in cycling: cyclocross. This fall-racing sport occurs on a closed-loop gravel and pavement trail, and forces riders to hop off their bikes to run up hills and even jump over hurdles. The race is essentially an obstacle course, much like steeplechase, on a bike. Winners are determined by those who achieve the most laps under the time limit (usually an hour). Ferrett says this sport is growing the cyclist's interest in bikes with narrow, knobby tires. Cyclocross bikes are very practical as they allow for riding on a variety of terrain including light trail rides, sloppy conditions, and even smooth road rides.
2. Fatbikes Will Be a Gateway for New Cyclists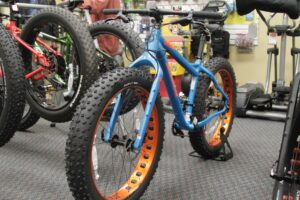 Next up, Ferrett comments on the growing popularity of fatbikes. One reason this cycling trend is taking off is because fatbikes are a gateway to new riders. Ferrett says fatbikes are "bringing people into the sport," and motivating them to discover "other disciplines within the sport," which keeps them hooked. The magnetic power of the fatbike stems from its ability to grab attention. Ferrett says, onlookers "see you riding through a snowstorm and they're like, 'Is that hard?' Yeah it's hard, but it's fun". Riding in snow and on beach sand is something new that can't be done with skinny tires. Regarding the advancement in fatbike technology, here are some of Ferrett's predictions:
More riders will select the versatile 650b 3" tires

Some riders will opt for the 5" tires specifically for snow cycling (Dec-Feb)

4" tires will slowly phase out as unnecessary
3. Road Cycling Will Take the Backseat (for Now)
Lastly, Ferrett sees road cycling starting to slide down. However, he comments that road popularity is very cyclical. It was big in the 70s, died off in the 80s with the rise of mountain bikes, and again returned with the Lance Armstrong era. Today, the rise of dirt races and fatter tires (not to mention the muddied reputation of the former road cycling star), the popularity of road cycling is again on the decline. Ferrett believes cycling will remain dirt-centric for another ten years before it starts making another return.
Join the Cycling Trend: Buy or Build Your Next Bicycle
Hoping to advance in one of these trends, but don't have the gear you need? Consider buying your own custom-built bike with Ferretti Cycles. If that interests to you, here's a preview of what you can expect. First, you would chat with Ferrett about the type of bicycle you want and how you plan to ride. For example, let's say you want a custom bike that can handle rough-terrain racing in winters and summers. Ferrett would take down your ideas on paper, draw up a design, and send you to a fitter to size you for the bike. Once the fitter sends Ferrett your measurements, he would start building. And before you know it, you'll be riding a machine perfectly suited to you and your favorite cycling application.
If you're not quite ready for a custom bicycle just yet, check out the selection of cyclocross bikes and fatbikes at Rochester Fitness and Cycling. If you have some thoughts on this discussion of cycling trends, we'd love for you to post them in the comments section below.