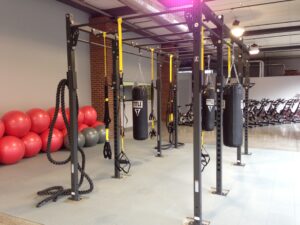 Our team at Rochester Fitness + Cycling just outfitted a cool new workout facility on University Ave with some top-of-the-line fitness equipment.
M/Body offers a great variety of workouts with a flexible selection of times. It offers scheduled classes, but also accepts drop-ins!
We need your help to get the word about M/Body to Rochester for our client and friend, Molly. Molly is fairly well known in the Rochester community to be on her game, and has trained for a long time. She even trained someone for the Weight Loss Challenge show.
To build hype for M/Body's Grand Opening (May 9th), they're offering a FREE class of your choice! If interested, Molly asks you to please register online at www.mbodyrochester.com. While you don't have to schedule or purchase the class, inputting your info online prior to class will help speed things up so you're ready to go when you arrive.